Bim Bam Persians is located in the Interior of British Columbia, Canada. We have been a member of the Cat Fancy since 1979.
Our cats are registered in two associations.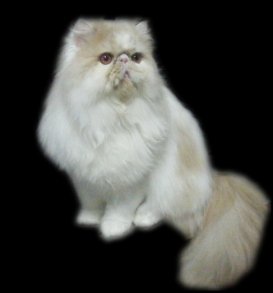 The cat in the photo is Mine D' Art Pablo of Bim Bam ( a cream and White)
We raise and show Bi-Colors.
Our cats are a hobby for us, we are not a business.

Occasionally, we will have kittens for sale to select homes.

Our cattery is a closed cattery, which means we do not supply stud service, boarding, grooming, etc.

We hope you will stay a while, enjoy your visit, and come back real soon.
Thanks for stopping by today.
Powered by WebRing
This site is © Bim Bam 2009